NCCN Foundation Senior Management
Patrick Delaney, Executive Director, delaney@nccn.org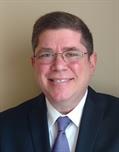 Patrick Delaney is the Executive Director of the NCCN Foundation and is responsible for leading the NCCN Foundation Team in raising funds to support the NCCN Guidelines for Patients®, Young Investigator Awards, and General Mission Support priorities of the Foundation. Pat joined the NCCN team in 2021 and brings over 30 years of experience in management, strategic planning, sales, change management, government relations, fundraising and constituent care.
Prior to joining NCCN, served as Executive Director of the Eastern PA Chapter of JDFR, a nonprofit that funds type 1 diabetes research, and then assumed the role of Executive Director for the Greater Delaware Valley Chapter when three chapters were merged in 2019. He leveraged special events, major gifts, corporate partnerships, and other traditional and social media-based strategies to raise funds and awareness in support of the mission. Pat played a leadership role in bringing a constituent-centric culture to JDRF and served as national trainer for JDRF's Mastering Relationship Management Skills.
Before that, Pat served as the Executive Director of the Delmarva Chapter of the American Red Cross. In this role, Pat mobilized a staff and volunteer team to support community needs regarding emergency preparedness and response, health and safety training, and services to armed forces. Notable contributions include participating in the White House Forum on Resiliency and serving as local staff lead for the response, recovery and fundraising support during Superstorm Sandy.
A native of New Jersey, Pat attended Albright College in Reading, Pennsylvania where he earned a Bachelor's of Arts degree in Political Science. Following college, he worked in leadership roles within the financial services industry in retail banking and trust and asset management.
Pat transitioned to the non-profit sector when he joined the American Cancer Society (ACS), where he served for 10 years and is a graduate of the ACS Leadership Development Program. During his ten years with ACS, he served as a Regional Vice President and then Director of Donor Development leading the major gift program for the Pennsylvania Division. During his tenure with ACS, Pat led the capital campaign for the Astra Zeneca Hope Lodge, contributed to the development and implementation of the nationwide corporate relations program, and introduced mission focused/portfolio management-based fundraising within his areas of responsibility.
Pat has been a volunteer for over 35 years. His volunteer roles have included, board member, board officer, committee member, committee chair, advisor, and adult leader with a variety of organizations, including Boy Scouts of America, Chrill Care, and the American Cancer Society.