NCCN Content in Health Information Technologies
The National Comprehensive Cancer Network® (NCCN®), a not-for-profit alliance of leading cancer centers devoted to patient care, research, and education, is dedicated to improving the quality, effectiveness, and efficiency of cancer care so that patients can live better lives. In furtherance of such purposes, at significant time and expense, the NCCN has developed proprietary content for the provision of cancer care, including without limitation, the NCCN Clinical Practice Guidelines in Oncology (NCCN Guidelines®), the NCCN Drugs & Biologics Compendium (NCCN Compendium®), the NCCN Imaging AUC™, the NCCN Chemotherapy Order Templates (NCCN Templates®), and the NCCN Guidelines for Patients®, which are collectively referred to as NCCN Content.
NCCN provides the NCCN Content to hospitals, physicians and other parties and is continuously updating and improving these materials. Please note that the NCCN Content is a valuable asset of NCCN and is protected by copyright, trademark, and other proprietary rights owned by the NCCN. NCCN regularly licenses users of the NCCN Content and does not permit commercial use of the NCCN Content without a license agreement between the user and the NCCN.
NCCN works with organizations through permissions and licensing arrangements to permit the use of NCCN Content in commercial products, including Health Information Technologies (HIT). The organizations listed below are official licensees of NCCN Content for use in HIT. NCCN works to inform and regularly notifies these organizations of updates to the NCCN Content contained in these technologies so as to ensure that the NCCN Content represented in the tools is up-to-date and consistent with what is published on NCCN.org.
---
HIT tools that include the NCCN Guidelines®, NCCN Compendium®, NCCN Biomarkers Compendium™, and NCCN Templates®

Clear Value Plus℠ helps practices provide high quality treatment to patients, efficiently document delivery of consistent, evidence-based care and participate in value-based care programs. The application presents Value Pathways powered by NCCN™ and NCCN Clinical Practice Guidelines in Oncology® (NCCN Guidelines®) within the clinical workflow highlighting evidence-based treatment options and providing clinical and financial information at the point of care.
---
HIT tools that include the NCCN Guidelines®, NCCN Compendium®, NCCN Biomarkers Compendium™, the NCCN Imaging AUC™, and NCCN Templates®
Integra Connect provides a seamlessly integrated, comprehensive solution for value-based oncology care. It connects oncology-specific electronic health records, practice management, care management, patient engagement, medication management, population health analytics, and revenue cycle management in an end-to-end solution optimized for value-based care and alternative payment models.
---
HIT tools that include the NCCN Guidelines® and NCCN Templates®

ION Solutions, a part of AmerisourceBergen Corporation, is the largest physician service organization and GPO specializing in the support of community oncology. ION provides GPO procurement services, technologies, advocacy resources and expertise to more than half of the community-based oncology practices in the nation to help improve their clinical and operational management. For more information, go to www.iononline.com.
---
HIT tools that include the NCCN Compendium®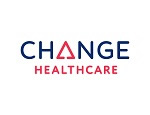 McKesson's InterQual® Criteria are evidence-based decision support products that help payer and provider organizations share a common language when determining the right care at the right place and the right time for individuals, driving optimal financial and medical outcomes. InterQual Criteria include inpatient and outpatient levels of care, behavioral health, imaging, procedures, specialty drugs, molecular diagnostics and retrospective monitoring.
---
HIT tools that include the NCCN Biomarker Compendium™

Syapse is on a mission to deliver the best care for every cancer patient through precision medicine. Our software platform, data sharing network, and industry partnerships enable healthcare providers to bring precision cancer care to every patient who needs it. By bringing together leading healthcare innovators into a unified ecosystem, we are working toward a future in which all cancer patients have access to the best precision care, regardless of location or income. Our nationwide data sharing network, dedicated to improving cancer care across communities, comprises data and physicians across 36 states and 387 hospitals. Please visit syapse.com for more information.
---
HIT tools that include the NCCN Imaging AUC™
To learn more about the NCCN Imaging AUC™ click here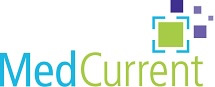 MedCurrent is a physician-founded Clinical Decision Support (CDS) solutions provider focused on three core operating principles: improved quality of care, improved patient outcomes, and lower system healthcare costs. Centered on a deep EMR integration philosophy, our technology platform streamlines provider ordering by merging evidence-based guidelines with clinical workflows at the point of care. Ease-of-use, configurability, and enterprise scalability make MedCurrent a global leader in CDS solutions. More information about MedCurrent is available at www.medcurrent.com.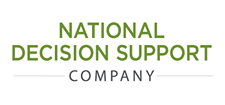 National Decision Support Company provides enterprise wide Clinical Decision Support (CDS) solutions that enable more efficient and appropriate care, improve population health, and save money. Our technology platform converts published guidelines from credible, compliant content sources into actionable decision support criteria delivered directly into the EMR workflow. The NCCN Guidelines® enable NDSC's CareSelect Imaging solution to provide comprehensive CDS coverage for diagnostic imaging. For more information, visit www.nationaldecisionsupport.com

Infinx Healthcare provides innovative and scalable payment lifecycle solutions for hospitals, imaging centers, orthopedic and cardiology practices, and laboratories. Combining an intelligent, cloud-based platform driven by artificial intelligence and automation, leveraged by our trained and certified prior authorization, coding, and billing specialists, Infinx helps clients realize more revenue, enabling them to shift focus from administrative details to billable patient care. For more information, visit www.infinx.com.
---
HIT tools that include the NCCN Compendium® and the NCCN Imaging AUC™

A point-of-care enhanced oncology benefit management solution that enables health plans, employers and other payers to support their physicians with the robust clinical resources needed to deliver quality care. New Century Health is an official licensee of the NCCN Compendium®. NCCN supports the development and widespread use of the NCCN Compendium® and has collaborated with New Century Health for communication of this important information.
---
HIT tools that integrate the NCCN Guidelines®

Elsevier's ClinicalPath (formerly Via Oncology) presents evidence-based oncology pathways embedded in the clinical workflow to help providers make high quality, personalized treatment decisions for cancer patients. The pathways are developed through a transparent committee process and address over 95% of common cancer cases in medical and radiation oncology. Through our collaboration with NCCN, we also offer guideline support for patient presentations requiring off-pathway treatment. With ClinicalPath, cancer centers can standardize treatment, connect patients to clinical trials, gain actionable insight into their care patterns, and thrive in value-based care. Learn more at Elsevier.com/clinicalpath.

NAVIFY® Decision Support portfolio of interoperable workflow products and apps empowers personalized healthcare. By aggregating patient specifics with relevant, curated scientific and medical data, clinicians can make better decisions across the care continuum. Roche aligns with best-in-class solutions providers for data security and objective, unbiased information to transform patients' lives. For more information, visit navify.com.

At Siemens Healthineers, our purpose is to enable healthcare providers to increase value by empowering them on their journey towards expanding precision medicine, transforming care delivery, and improving patient experience, all enabled by digitalizing healthcare. That puts us at the center of clinical decision making across the full healthcare spectrum.
The AI-Pathway Companion is an intelligent decision support system aimed at facilitating diagnosis and therapeutic decisions along disease-specific pathways. The solution allows personalized and standardized patient management and offers process improvement insights through analysis of key performance indicators. AI-Pathway Companion enables automatic patient-specific mapping along the clinical pathway using evidence-based guidelines.

Varian is a leader in developing and delivering cancer care solutions, and is focused on creating a world without fear of cancer. Varian's 360 Oncology™ care management platform integrates clinical workflow, decision support and adherence tracking based on leading cancer care guidelines. 360 Oncology is designed to improve quality of care by providing clinicians access to the latest clinical information for making evidence-based treatment decisions at the point of care. 360 Oncology leverages the NCCN Guidelines® to provide visual care pathways and track compliance. For more information, visit http://www.varian.com/360.
---
HIT tools that integrate the NCCN Templates®

CancerTherapyAdvisor.com is a resource that offers oncology health care professionals a comprehensive knowledge base of practical oncology information and clinical tools to assist in making the right decisions for their patients. Cancer Therapy Advisor's mission is to provide practice-focused clinical and drug information that is reflective of current and emerging principles of care that will help to inform oncology decisions.

Cerner's health information technologies connect people, information and systems at more than 25,000 provider facilities worldwide. Recognized for innovation, Cerner solutions assist clinicians in making care decisions and enable organizations to manage the health of populations. In the oncology space, Cerner is focused on providing a comprehensive oncology solution from prevention through survivorship. National Comprehensive Cancer Network®( NCCN®) and Cerner are now collaborating to integrate the NCCN Chemotherapy Order Templates (NCCN Templates®) into Cerner's PowerChart Oncology™ electronic health record (EHR) as electronic chemotherapy protocols for use by health care providers. Continuing to further Cerner's goal of supporting the care team make the best decision possible for the patient. Nasdaq: CERN. For more information about Cerner, visit cerner.com, read our blog at blogs.cerner.com, connect with us on Twitter at twitter.com/cerner and on Facebook at facebook.com/cerner.

CureMD's award-winning Oncology EHR solution provides comprehensive chemotherapy ordering and NCCN™ templates, linking to NCCN™ guidelines. CureMD Oncology also supports drug dose management, drug administration documentation and automatic charge capture.
Our partnership with ASCO CancerLinQ™ provides real-time clinical quality metrics and prospective analyses for performance improvement.
CureMD services can transform the administrative and clinical operations of your healthcare organizations. Our suite of product services include EMR, practice management, patient portal, integrated billing services and mobile apps.
To learn more, visit https://www.curemd.com/oncology-emr.asp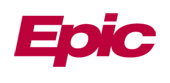 Epic is an official licensee of the NCCN Chemotherapy Order Templates (NCCN Templates®) and NCCN is collaborating with Epic to integrate NCCN Templates® into Beacon as protocols. This collaboration will provide improved access to evidence-based medicine and standardized care in chemotherapy ordering. The NCCN collaboration with Epic will streamline the Beacon protocol build process so Epic community members will be able to save time by taking advantage of the NCCN Templates® already configured in their software. For information on licensing the Chemotherapy Order Templates through Epic, please contact, epicrequest@nccn.org.

Flatiron Health helps the oncology community deliver better, more efficient care by powering an innovative platform to address today's healthcare challenges. The Flatiron Health OncologyCloud™ platform includes the industry-leading electronic medical record for oncology, advanced analytics, patient portal, and integrated billing management. Backed by Google Ventures, First Round Capital, LabCorp and others, Flatiron's industry-first technology platform and integrated suite of products deliver comprehensive support for cancer care providers and life science companies.

Healthcare is long overdue for genuine disruption and innovation. MEDITECH is helping care organizations to reclaim their productivity, coordinate care, and do more for patients with its mobile Web Electronic Health Record (EHR). With 2,400+ customers, across 22 different countries, MEDITECH solutions are empowering users to provide higher quality care, with greater efficiency, to more people, at a lower cost. A leading EHR vendor with over 45 years of experience, MEDITECH is helping care organizations reach their clinical, analytical, and financial goals. For more information on how MEDITECH is transforming healthcare and building the next generation of EHR leaders, go to ehr.meditech.com
---
HIT tools that utilize the NCCN Guidelines®, NCCN Guidelines with Evidence Blocks™, NCCN Compendium®, NCCN Radiation Therapy Compendium™, NCCN Imaging AUC Compendium™, and the NCCN Templates®

eviCore healthcare offers proven, diversified medical benefit management solutions that help clients reduce costs while increasing quality of care for their members. The company provides these solutions to managed care organizations and risk-bearing provider organizations serving commercial, Medicare and Medicaid populations. Powered by a team of specialized medical professional resources, extensive evidence-based guidelines and advanced technologies, the company supports clients by ensuring the right evidence-based care is delivered at the right time to the right patient at the right site of care.
---
HIT tools that utilize the NCCN Guidelines®, NCCN Compendium®, and NCCN Biomarkers Compendium® as a reference

American Health Holding is a URAC-accredited, national medical management company providing health care cost savings through flexible solutions, clinical expertise and leading technology. For more than 20 years, the company has helped ensure quality and appropriate care for millions of members through programs including Utilization Management, Case Management, Disease Management, Maternity Management, 24/7 Physician Consultations, Medical Transportation, and Bill Audit Services.
---
HIT tools that utilize the NCCN Guidelines® and the NCCN Compendium® as a reference

CVS Health (NYSE: CVS) is a pharmacy innovation company helping people on their path to better health. Through its more than 9,600 retail pharmacies, more than 1,100 walk-in medical clinics, a leading pharmacy benefits manager with nearly 80 million plan members, a dedicated senior pharmacy care business serving more than one million patients per year, and expanding specialty pharmacy services, the Company enables people, businesses and communities to manage health in more affordable and effective ways. This unique integrated model increases access to quality care, delivers better health outcomes and lowers overall health care costs. Find more information about how CVS Health is shaping the future of health at https://www.cvshealth.com.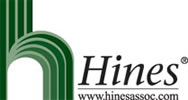 Hines and Associates, an independent URAC accredited organization, has been providing best in class medical management for over 25 years. Services include utilization management, disease management, and specialty case management for employer groups, TPAs, Welfare Funds, brokers, consultants, MGUs and carriers. Our oncology team consists of actively practicing oncologists, radiation oncologists, interventional radiologists, medical social workers, certified dietitians, and nurses with clinical expertise in adult or pediatric oncology for solid organ or hematologic malignancies. Being independent of providers, networks, or payers assures that Hines has no conflict of interest when supporting quality, best practice oncology care.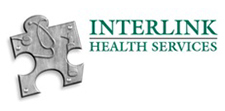 INTERLINK owns and operates Centers of Excellence networks used by health plans all across the nation. Our CancerCARE program promotes National Comprehensive Cancer Network® (NCCN®) Member Institutions in our CancerCOE Network and provides clients with model benefit language which ties benefit reimbursement to NCCN Clinical Practice Guidelines in Oncology (NCCN Guidelines®) compliance. INTERLINK Care Management is an official NCCN ® licensee which enables our clients to incorporate our CancerCARE benefit language into the plan Summary of Benefits. Few plan documents have cancer specific instructions for members, so CancerCARE provides benefit language, monitors NCCN Guidelines ® compliance, and promotes access to CancerCOE Centers for complicated care. CancerCARE monitors all plan cancer care through its Triage Center, which provides early detection and distribution of evidence-based treatment guidelines. CancerCARE benefit language is required to access this program. This program uses our CancerCOE, TransplantCOE and Pathology/DiagnositicCOE networks.
To learn more, visit www.interlinkhealth.com.

Intervention Insights is a health information services company that supports evidence-based care in molecular oncology. Working in collaboration with clinicians, molecular testing laboratories and health plans, Intervention Insights has developed the PrimeInsightsTM program, which is a technology-enabled service that connects physicians, payers and labs through one universal platform. PrimeInsights concisely delivers clinical evidence from peer-reviewed literature, making the latest science relevant at the point of decision-making. PrimeInsights also supports laboratories in performing comprehensive, evidence-based molecular testing and brings predictability and efficiency to authorization and reimbursement. For more information, see www.interventioninsights.com.

NantHealth is a leading next-generation, evidence-based, personalized healthcare company that is transforming the way critical diseases, such as cancer, are known and treated. Specifically, we combine new uses of molecular science and technology to deliver more actionable knowledge than ever before about how to diagnose and treat complex diseases and enable value-based care. We employ a unique systems-based approach to personalized healthcare through an adaptive learning system that integrates our software, middleware and hardware systems infrastructure and collects and interprets billions of molecular, clinical, operational and financial data points to continuously improve decision-making and optimize our clinical pathways and decision algorithms over time. We enable providers to act on the best evidence-based information available to better fulfill their roles as caregivers rather than financial managers; payors to better fulfill their roles as stewards of an increasingly complex and rapidly evolving healthcare system; and patients to enable active participation in the management of their own health, or self-care.

MolecularHealth (www.molecularhealth.com) uses advanced information technologies to sift through huge volumes of genetic and molecular test findings in a fraction of the time needed for current manual analysis, delivering on the promise of personalized, precision medicine.
We translate this analysis into actionable information that doctors and their patients can use to make informed decisions about cancer care, supporting the best and safest treatment options for each patient.
MolecularHealth puts the person into personalized medicine.

Optum is a leading information and technology-enabled health services business dedicated to helping make the health system work better for everyone. With more than 35,000 people worldwide, Optum delivers intelligent, integrated solutions that modernize the health system and help to improve overall population health.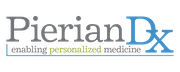 PierianDx enables health systems, academic medical centers and commercial labs to deliver patient-specific diagnosis and treatments based on an individual's DNA. In use since 2011, and regularly enhanced with new patient, clinical and research data, PierianDx's proprietary Clinical Genomicist Workstation provides clinical labs more streamlined and accurate analysis, interpretation, and reporting needed to accelerate their personalized medicine programs.
---
HIT tools that utilize the NCCN Guidelines® as a reference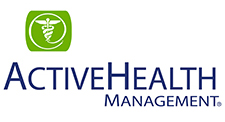 ActiveHealth Management is a leading provider of health management services, including disease management, clinical decision support and personal health records. ActiveHealth's health management solutions are powered by CareEngine® System, which uses advanced clinical analytics to help identify opportunities to improve health for more than 22 million people nationwide. ActiveHealth is honored to be recognized as an official NCCN Licensee. Incorporation of the NCCN Guidelines® in ActiveHealth solutions ensures the appropriate treatments and care guidelines are being referenced.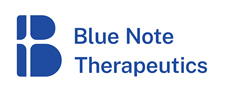 Blue Note Therapeutics is a prescription digital therapeutics company singularly dedicated to helping patients live better. Blue Note is merging deep scientific and clinical expertise with digital and gaming innovation to transform care for seriously ill patients. Visit https://bluenotetherapeutics.com/.
Blue Note's COVID Cancer Care program is a stress management and coping skills tool created to help patients deal with some of the most common stressors associated with the pandemic. It was created with the help of mental health providers who have dedicated their lives to treating the psychological comorbidities of cancer. COVID Cancer Care by Blue Note Therapeutics is available at https://covidcancercare.com/.
BostonGene is pioneering the use of biomedical software for advanced molecular profiling and personalized therapy decision making in the fight against cancer. BostonGene's unique solution continuously aggregates the latest cancer research and clinical information from around the world creating an interactive knowledgebase. BostonGene integrates the analysis of individual tumor genomics, molecular composition, and microenvironment with the knowledgebase and databases of patients with similar diagnosis. Sophisticated analytics on this data produces viable treatment options personalized for each patient's individual genomics and disease profile. Through this unique approach, BostonGene provides cutting-edge scientific and clinical knowledge about a patient and their individual cancer, delivered directly to a physician's desktop as a comprehensive interactive report.

CancerIQ helps providers use genetic information to predict, pre-empt, and prevent disease. We leverage unparalleled expertise in design, genetics, and implementation science to identify all patients at risk and navigate them to the specialty services required. Our platform is supported by algorithms that automate the NCCN guidelines for providers, and a user-centered design approach that makes it easy for patients to understand. Our approach helps our partners offer genetic counseling and testing services to their entire patient population at a fraction of the time and cost. TheCancerIQ platform fully integrates with genetics laboratories, EHRs, and specialty software vendors in the women's imaging space. With CancerIQ, you can maximize the clinical and financial impact of using genetics in routine care. Together, we can help to detect and prevent the deadliest and earliest onset cancers. To learn more, visit www.canceriq.com.

CancerTherapyAdvisor.com is a resource that offers oncology health care professionals a comprehensive knowledge base of practical oncology information and clinical tools to assist in making the right decisions for their patients. Cancer Therapy Advisor's mission is to provide practice-focused clinical and drug information that is reflective of current and emerging principles of care that will help to inform oncology decisions.

Carevive Systems is a technology and services company focusing on improving cancer care outcomes. We are oncology clinicians and scientists building technologies to address the barriers in patient-centered care across all phases of the cancer journey. We do this in partnership with industry-leading software specialists and thousands of cancer clinical and health services experts. Our mission is to help our cancer center customers to bend the curves to improve overall survival and patient quality of life, and to decrease costs.

Founded in July 2013, Color Genomics' goal is to democratize access to genetic information. The Color Test is physician ordered, analyzes 19-genes closely associated with breast and ovarian cancer including BRCA1 and BRCA2, and offers complimentary board-certified genetic counseling for clients and healthcare providers. Headquartered in Burlingame, CA, Color Genomics is privately held and backed by Khosla Ventures, Formation 8 and several leading angel investors. To learn more about Color, follow Color on Twitter @ColorGenomics or Facebook at facebook.com/ColorGenomics and visit getcolor.com.

DynaMed is an evidence-based, clinical decision support tool that provides healthcare providers with the most useful information at the point of care. Every day, DynaMed editors monitor over 500 medical journals and evidence sources, evaluate new articles for clinical relevance and scientific validity, and provide ongoing synthesis of the best current evidence. This process of Systematic Literature Surveillance, designed to provide the best available evidence to help answer clinical questions during practice, has also been found to be substantially helpful for guideline developers for evidence identification, critical appraisal, updating, and dissemination.

FamGenix is a revolutionary family health history platform for clinicians designed to save time and increase accuracy in identifying high-risk patients and assessing risk for hereditary diseases. The FamGenix app empowers patients to control their own family health history record indefinitely, while enabling them to engage and share data with other family members. Healthcare providers can access a provider portal to review patient data with an auto-generated pedigree. Patients who meet NCCN Guidelines® for further genetic counseling or testing are auto-identified, and integrated cancer risk assessment models can be run for further assessment. Custom questionnaires are available for any clinical or research endeavor. A white-label option is available to brand the app as your own. Learn more at https://famgenix.com.

GenomOncology is enabling precision medicine by translating next generation sequencing data into actionable information for clinicians and researchers. In collaboration with molecular pathologists and physicians, GenomOncology has developed the GO Clinical WorkbenchTM, a decision support tool with a step-by-step workflow that takes raw data from the sequencer and translates the specific molecular profile of each patient's tumor genome into an actionable clinical report. More information can be found on the company's website at www.genomoncology.com.

InheRET™, the Inherited Risk Evaluation Tool, reduces the barriers physicians face in identifying their patients who may be at increased risk for hereditary disease. InheRET™, built to empower individuals to identify, understand, and manage the risks of hereditary conditions.

Medneon is an innovative digital platform that provides tools for clinicians to assess up-to-date, actionable, and personalized information regarding an individual's risk of developing cancer and generates insights on appropriate preventive and management strategies over time. Predictive Risk Assessment™ dynamically assesses eligibility for genetic testing based on national guidelines and computes individual lifetime and 10-year risk of developing breast cancer. Personalized Genetic Insights™ provides clinicians with decision support on how to interpret genetic testing results based on individual age-adjusted risk and expert and consensus recommendations for clinical management.

Navigating Cancer is the leading patient activation and engagement solution for cancer programs. For patients, Navigating Cancer provides a single, comprehensive hub that operates with any electronic health record vendor. This allows patients to stay informed and seamlessly engaged in their own care across multiple clinics, caregivers and geographies. For providers, Navigating Cancer offers a comprehensive platform of software and services for patient care and engagement, including an agile means of satisfying current requirements for Meaningful Use, Commission on Cancer and value-based payment reform models. For more information, visit https://www.navigatingcancer.com.

OneOme offers stakeholders across the healthcare industry high-quality, end-to-end solutions for implementing pharmacogenomics in patient care – from individual testing to population-level analytics to laboratory software support. Co-founded by Mayo Clinic, OneOme combines leading-edge laboratory testing, advanced analytics, and clinical decision support solutions designed to help improve patient care and reduce the total cost of care. OneOme serves customers across the globe from its Minneapolis, MN headquarters.
Roche Sequencing Solutions
Roche Sequencing Solutions is working to make next-generation sequencing (NGS) simple and accessible enough for routine clinical use. We are developing differentiated, highly integrated end-to-end solutions for NGS, resulting in a sample in, result out workflow. Roche is innovating across the sequencing workflow, from strong sample isolation and preparation tools to novel sequencing technology, medical content, and advanced informatics solutions.
---
HIT tools that include the NCCN Guidelines for Patients® as a reference

PatientPoint® is a patient engagement solutions company passionately committed to making every doctor-patient engagement better™. harnessing the power of technology, our omnichannel platform more effectively educates and empowers patients, caregivers and staff to deliver improved health outcomes and an enhanced patient experience. For 30 years, hospitals, health systems, physician offices and sponsoring brands have trusted PatientPoint and its more than 450 team members to provide a uniquely integrated experience across care settings. Learn more at patientpoint.com.
---
HIT tools that utilize the NCCN Compendium® as a reference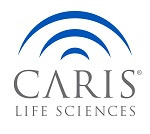 Caris Life Sciences® is a leading biotechnology company focused on fulfilling the promise of precision medicine through quality and innovation. Caris Molecular Intelligence® (CMI), the company's patented and proprietary tumor profiling offering, provides oncologists with the most clinically actionable treatment options available to personalize cancer care today. Using a variety of advanced profiling technologies to assess relevant biological changes in each patient's tumor, CMI connects the biomarker data generated from the tumor with biomarker-drug associations supported by relevant clinical literature. Since 2009, Caris Life Sciences has tracked clinical and outcome data for certain patients utilizing CMI, and has observed that patients treated with drugs consistent with CMI's recommendations based upon the patient's tumor profile show a significant increase in overall survival. Headquartered in Irving, Texas, Caris Life Sciences offers services throughout the U.S., Europe, Australia and other international markets.

Equicare Health is the industry's leading provider of comprehensive care coordination solutions. Equicare's flagship solution EQUICARE CS™ (ECS) is a web-based software tool that facilitates patient engagement, patient navigation, survivorship care, and adherence to standards including Meaningful Use & the Commission on Cancer. ECS enables cancer centers to influence clinical outcomes for patients, optimize revenue streams, and increase operational efficiency.

Oncology Analytics provides comprehensive oncology benefits management that is evidence based, results driven, and patient focused. We are committed to improving the quality of cancer care while reducing its cost for our health plan partners.
Tempus is a technology company advancing precision medicine through the practical application of artificial intelligence in healthcare. With one of the world's largest libraries of clinical and molecular data, and an operating system to make that data accessible and useful, Tempus enables physicians to make real-time, data-driven decisions to deliver personalized patient care and in parallel facilitates discovery, development and delivery of optimal therapeutics. The goal is for each patient to benefit from the treatment of others who came before by providing physicians with tools that learn as the company gathers more data. For more information, visit tempus.com.


---
Mobile Applications that include NCCN Content

Counsyl is a DNA testing and genetic counseling company. We're committed to helping patients understand their DNA and how it can inform important health decisions. Whether it's starting a family or evaluating risk for cancer, Counsyl's DNA tests provide patients with early awareness about genetic conditions, so they can live informed and prepare for the future. Counsyl has screened more than 750,000 patients and served more than 10,000 healthcare professionals. More information is available at www.counsyl.com.

Outcomes4Me is on a mission to improve health outcomes by providing a personalized, expert-validated evidence-based experience for patients. By delivering a complete view of their personal clinical information and up-to-date, clinically-validated treatment options, the Outcomes4Me platform empowers patients with their own care facilitating informed decision making and care management. Our technology-based solution combines patient input with clinical data to generate the real-world evidence necessary to drive future clinical decisions and improve outcomes.

Skyscape® is a leading provider of mobile apps for medical professionals, trusted by more than one million healthcare professionals worldwide. With more than 600 trusted resources covering 35 medical specialties, Skyscape enables physicians, nurses, students, and other healthcare professionals to provide quality patient care, save time and reduce costly medical errors. Unlike classic textbooks, Skyscape apps include advanced search, medical calculators, algorithms, and the ability to cross-reference multiple resources seamlessly, providing for optimal clinical decision support. Skyscape's unmatched breadth of trusted medical content is available for an array of devices, including iPhone, iPad, Android, and Blackberry. Skyscape is an official licensee of the NCCN Guidelines® to be utilized in mobile applications.
---
Reports that utilize the NCCN Guidelines as a reference

Ambry Genetics is a privately-held healthcare company with the most comprehensive suite of genetic testing solutions for inherited and non-inherited diseases. Since 1999, Ambry has tested nearly one million patient samples benefiting 94% of all U.S. patients covered by public and private insurers. Ambry is dedicated to scientific collaboration by offering its rapidly growing database of anonymized genomic data (variant frequencies) free to the global medical research community to fulfill the promise of the human genome to cure or manage all human disease. Ambry is dedicated to the belief that human health should not be patented or owned, and genomic data should be freely shared so we can try to understand all human disease.
---
The NCCN is interested in working with organizations through permissions and licensing arrangements to permit the use of NCCN Content in commercial products. If you are interested in becoming a licensee of NCCN Content or if you want your HIT vendor to be a licensee, please contact Deanne Field, Business Development Program Manager.