Cancer Symptom Algorithm Presented in JNCCN Can Aid Doctors in Predicting Patients at Risk for Unplanned Emergency Visits
Original research out of Canada finds streamlined way to use patient reported outcomes (PROs) to flag patients with cancer who are at increased odds of having unplanned emergency department visits.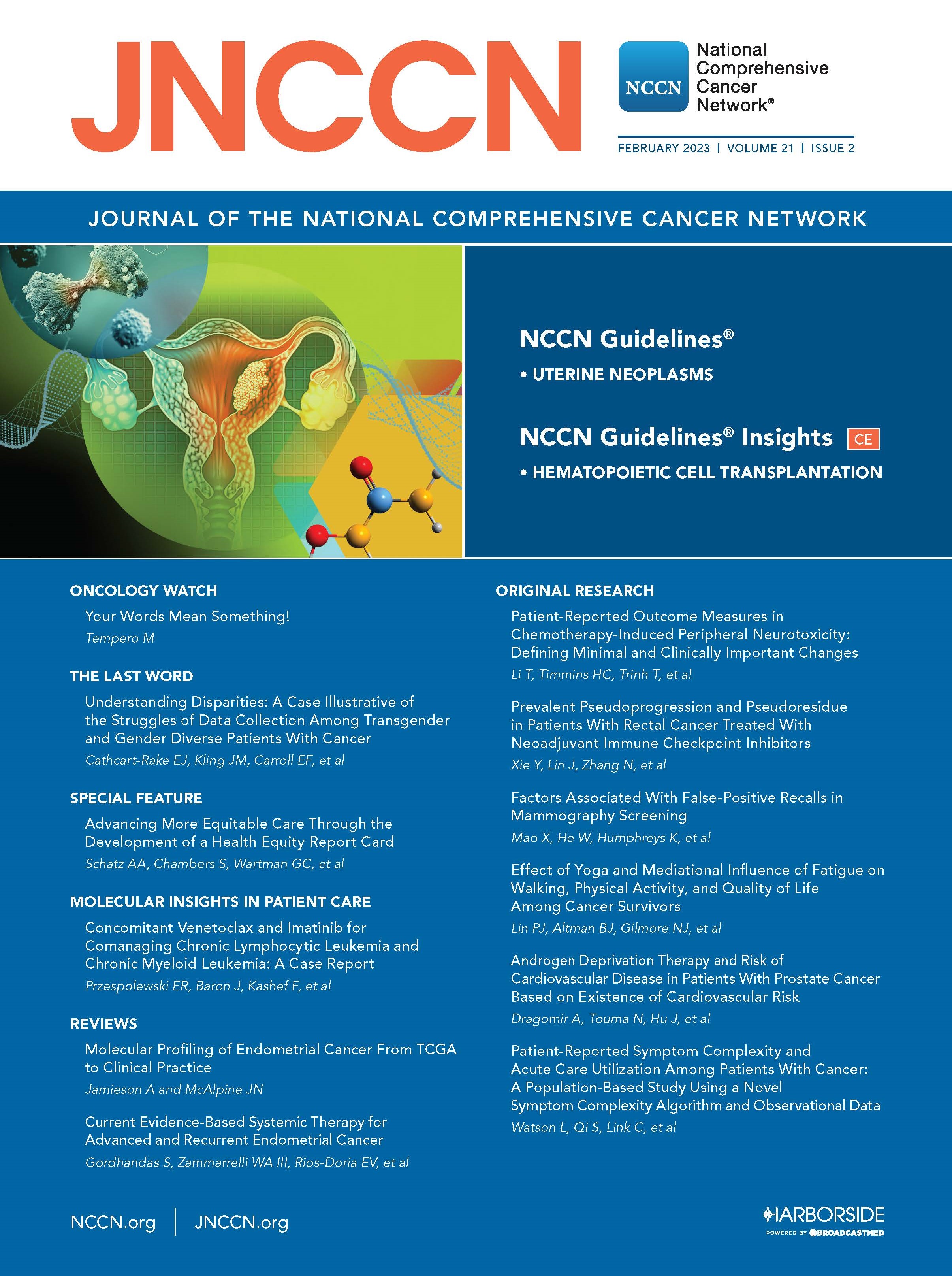 PLYMOUTH MEETING, PA [February 15, 2023] — New research in the February 2023 issue of JNCCN—Journal of the National Comprehensive Cancer Network illustrates how the use of an algorithm to calculate a patient-reported symptom complexity score can help oncologists identify patients who are at increased risk for unplanned visits to the emergency department (ED), creating the potential for additional proactive care, and the reduction of healthcare costs.
The researchers used the Edmonton Symptom Assessment System-Revised (ESASr) as a measurement tool for the most-common symptoms experienced by people with cancer. After classifying each patient's symptom complexity based on the number and severity of symptoms reported, the researchers correlated the symptom complexity with the odds of having an ED visit within a week. Of 29,164 unique patients with cancer who had completed a PRO questionnaire between October 1, 2019 and April 1, 2020, 738 experienced an ED visit within seven days. The results showed patients with high complexity (i.e. multiple co-occurring severe symptoms) were three times more likely to use the ED than those with low complexity (fewer or less severe symptoms), and over four times more likely to be admitted into the hospital. Patients with moderate symptom complexity also had nearly twice the odds of needing either type of acute, hospital-based unplanned care compared to those with low complexity.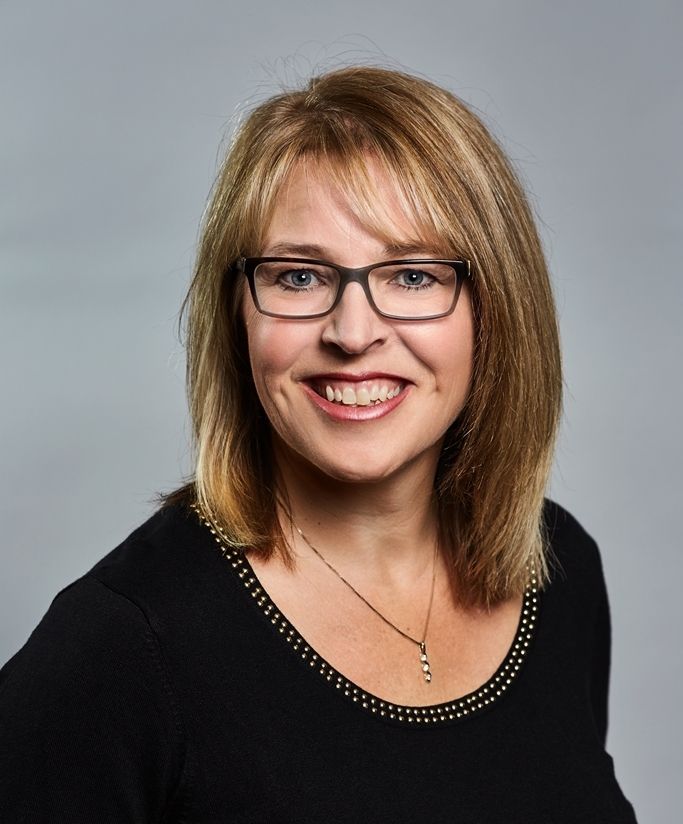 "Using a tool to generate a symptom complexity score—summarizing a large amount of symptom information and condensing it into a quick, easily interpreted alert—allows clinicians to have a real time, comprehensive overview of the symptom severity a patient is experiencing," said lead researcher Linda Watson, RN, PhD, Cancer Care Alberta and University of Calgary. "With this information at their fingertips, clinicians can then proactively offer additional support or symptom management in the lower-cost out-patient care setting and hopefully avoid costly—and potentially distressing—hospital visits. Health care teams have to manage many competing priorities, so finding quick, reliable ways to identify which patients may benefit from targeted symptom management in lower-cost ambulatory care clinics would be helpful."
Several other studies referenced by the authors suggest that up to 1 in 5 ED visits and/or hospital admissions for patients with cancer could potentially be avoided with proactive symptom management in the community. The authors also noted that it is important to recognize that not all ED visits can, or should, be prevented. Some urgent health problems may necessitate emergency or inpatient care, and some individual patient circumstances may warrant ED use.
"Clinicians who treat patients with cancer are aware that identifying and supporting those who are at the highest risk for ED visits or hospitalizations will lead to better patient outcomes and experiences," commented, Kay Yeung, MD, PhD, UC San Diego Health Moores Cancer Center, Member of the NCCN Guidelines® Panel for Breast Cancer, who was not involved with this research. "One of the barriers is how to do a comprehensive assessment effectively in a busy oncology clinic. This retrospective observational cohort study shows that a novel symptom complexity algorithm based on patient reported outcome questionnaires correlates tightly with acute care utilization and may help clinicians proactively identify such patients. It will be important to further investigate how implementing this algorithm prospectively can impact acute care utilization, financial burden, and clinical outcomes."
To read the entire study, visit JNCCN.org. Complimentary access to "Association Between Patient-Reported Symptom Complexity Level and Acute Care Utilization Among Patients With Cancer: A Population-Based Study Using a Novel Symptom Complexity Algorithm and Observational Data" is available until May 10, 2023.
Close the Care Gap
The February issue of JNCCN also includes an in-depth description of the development of the Health Equity Report Card (HERC) by NCCN, the American Cancer Society Cancer Action Network (ACS CAN), and the National Minority Quality Forum (NMQF). The HERC is a tool for improving the quality and equity of cancer care that includes 17 practice recommendations across four domains. The article also describes the implementation and scoring plan for the HERC . It was initially launched by the Elevating Cancer Equity initiative working group—chaired by Robert A. Winn, MD, Director of the Virginia Commonwealth University Massey Cancer Center, and Shonta Chambers, MSW, Executive Vice President of Health Equity and Community Engagement at the Patient Advocate Foundation. Feasibility of implementation of the HERC is being piloted in the academic care setting with plans for a similar feasibility pilot in the community care setting to begin later this year.
On World Cancer Day, February 4, 2023, the organizations highlighted the 17 actionable practice changes from the HERC, as part of ongoing efforts to "Close the Care Gap." Learn more at NCCN.org/wcd and read the full article at JNCCN.org.
# # #
About JNCCN—Journal of the National Comprehensive Cancer Network
More than 25,000 oncologists and other cancer care professionals across the United States read JNCCN—Journal of the National Comprehensive Cancer Network. This peer-reviewed, indexed medical journal provides the latest information about innovation in translational medicine, and scientific studies related to oncology health services research, including quality care and value, bioethics, comparative and cost effectiveness, public policy, and interventional research on supportive care and survivorship. JNCCN features updates on the NCCN Clinical Practice Guidelines in Oncology (NCCN Guidelines®), review articles elaborating on guidelines recommendations, health services research, and case reports highlighting molecular insights in patient care. JNCCN is published by Harborside. Visit JNCCN.org. To inquire if you are eligible for a FREE subscription to JNCCN, visit NCCN.org/jnccn/subscribe. Follow JNCCN on Twitter @JNCCN.
About the National Comprehensive Cancer Network
The National Comprehensive Cancer Network® (NCCN®) is a not-for-profit alliance of leading cancer centers devoted to patient care, research, and education. NCCN is dedicated to improving and facilitating quality, effective, equitable, and accessible cancer care so all patients can live better lives. The NCCN Clinical Practice Guidelines in Oncology (NCCN Guidelines®) provide transparent, evidence-based, expert consensus recommendations for cancer treatment, prevention, and supportive services; they are the recognized standard for clinical direction and policy in cancer management and the most thorough and frequently-updated clinical practice guidelines available in any area of medicine. The NCCN Guidelines for Patients® provide expert cancer treatment information to inform and empower patients and caregivers, through support from the NCCN Foundation®. NCCN also advances continuing education, global initiatives, policy, and research collaboration and publication in oncology. Visit NCCN.org for more information and follow NCCN on Facebook @NCCNorg, Instagram @NCCNorg, and Twitter @NCCN.