Food-Drug Interactions Could be Impactful for Some Lung Cancer Patients According to New Study in JNCCN
New study on diet-medication interactions warns that targeted treatment alectinib becomes less effective when taken with a low-fat breakfast.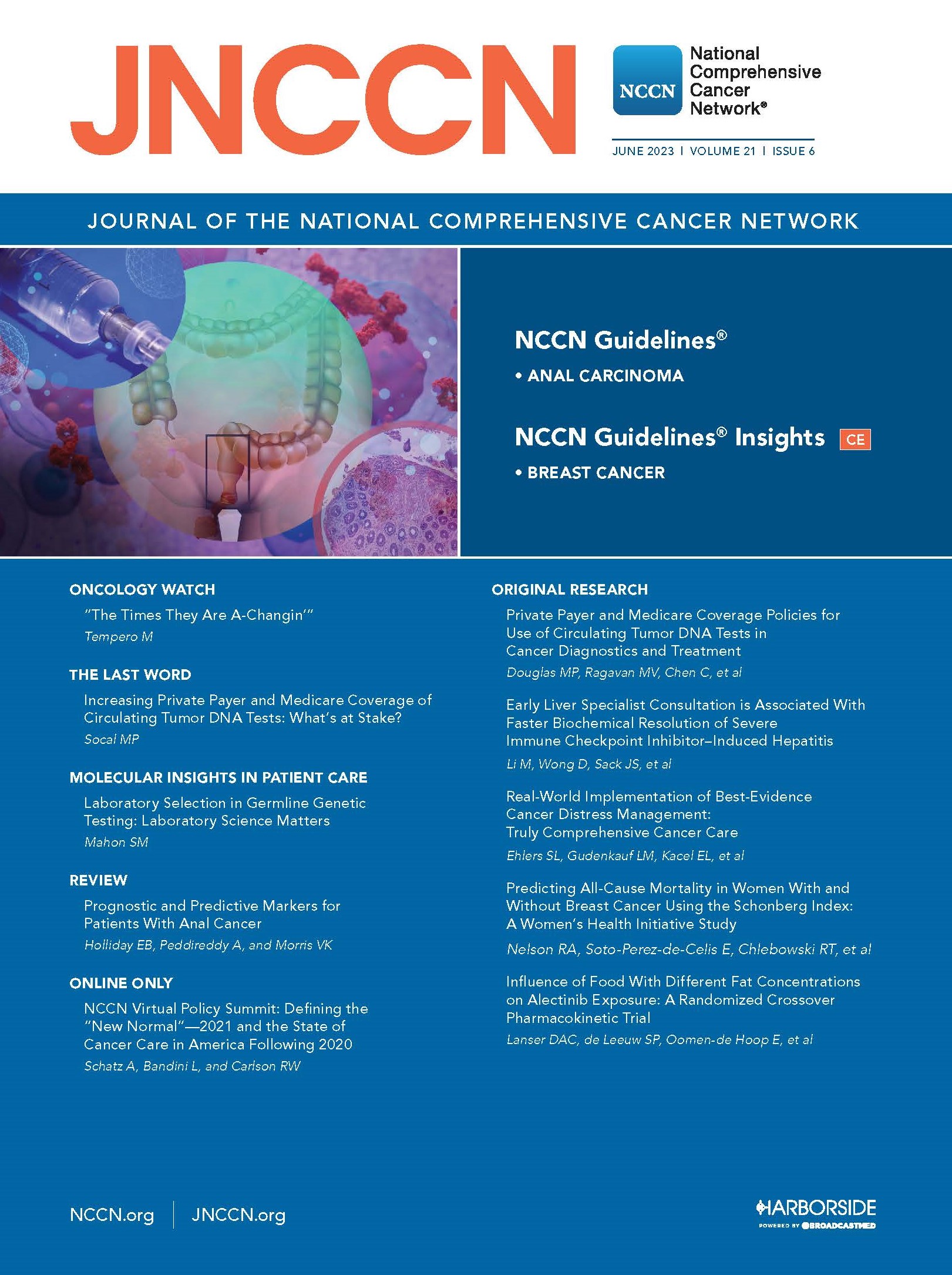 PLYMOUTH MEETING, PA [June 12, 2023] — New research in the June 2023 issue of JNCCN—Journal of the National Comprehensive Cancer Network found that when alectinib—a safe and effective small molecule kinase inhibitor used to treat some types of advanced lung cancer—was taken with a fuller breakfast, or with lunch, it resulted in significantly higher drug concentrations than when taken with a low-fat breakfast. The researchers, based out of Rotterdam, The Netherlands, evaluated 20 randomized patients who took one of two daily alectinib doses with either low-fat yogurt alone, a full continental breakfast, or a lunch of their choosing. Taking alectinib with low-fat yogurt resulted in 14% less exposure than in the continental breakfast group, and 20% less than in those who took the medication with lunch.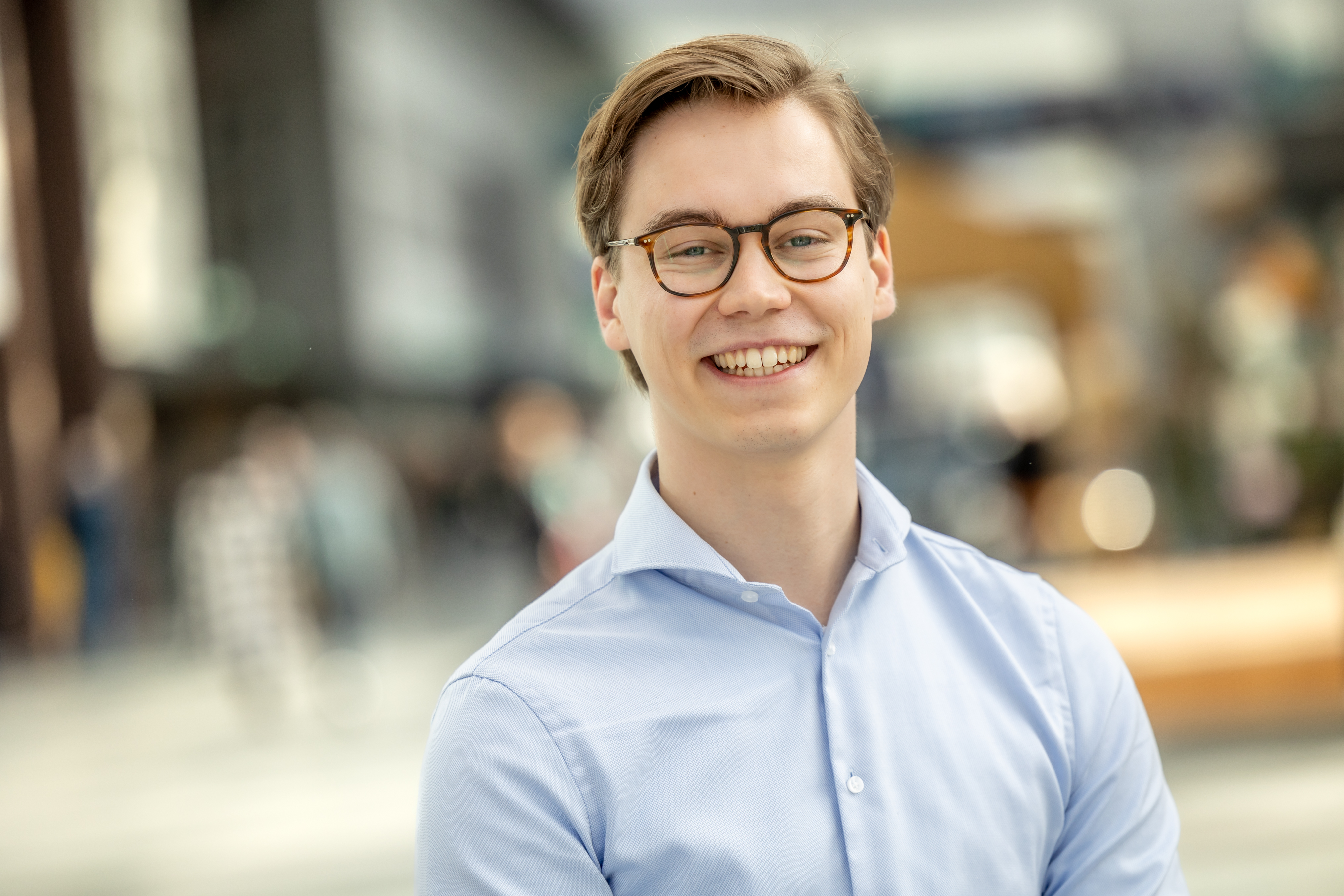 "This is important information for patients, since we know that higher alectinib concentrations in blood could result in more efficacy of the drug, a longer treatment duration and therefore, hopefully, a better survival," said lead researcher Daan A.C. Lanser, MSc, Department of Medical Oncology, Erasmus Cancer Institute, Erasmus University Medical Center. "Sometimes, we hear that patients are advised to take their twice daily alectinib strictly 12 hours apart, with the result that some patients will take it with just a small snack in the morning or evening. We believe that taking it with a substantial meal containing enough fat is far more important for the absorption and efficacy of the treatment than to wait 12 hours between doses."
The relative differences in alectinib plasma concentrations were measured 12 hours after the last dose. The researchers also studied the number and severity of side effects—and found no significant differences between the three groups, which were low overall.
"This important study highlights the key role of diet on the efficacy of oral cancer drugs," commented Sandip Patel, MD, Professor in the Department of Medicine at University of California San Diego School of Medicine and Medical Oncologist at Moores Cancer Center at UC San Diego Health, who was not involved in this research. "Medication-diet interactions are just as important as medication-medication interactions for oral cancer treatments."
Dr. Patel, a Member of the NCCN Clinical Practice Guidelines in Oncology (NCCN Guidelines®) Panel for Non-Small Cell Lung Cancer, continued: "Alectinib is a standard-of-care oral small molecule inhibitor for patients with ALK-rearranged metastatic non-small cell lung cancer. Maintaining therapeutic doses long-term is key to this drug's activity. In this study, the effect of taking a dose of alectinib with a small, low-fat snack resulted in more than a third of patients not reaching the goal alectinib drug concentration in blood, which highlights the need for education and dietary modification for patients taking these drugs long term."
To read the entire study, visit JNCCN.org. Complimentary access to "Influence of Food With Different Fat Concentrations on Alectinib Exposure: A Randomized Crossover Pharmacokinetic Trial" is available until September 10, 2023.
# # #
About JNCCN—Journal of the National Comprehensive Cancer Network
More than 25,000 oncologists and other cancer care professionals across the United States read JNCCN—Journal of the National Comprehensive Cancer Network. This peer-reviewed, indexed medical journal provides the latest information about innovation in translational medicine, and scientific studies related to oncology health services research, including quality care and value, bioethics, comparative and cost effectiveness, public policy, and interventional research on supportive care and survivorship. JNCCN features updates on the NCCN Clinical Practice Guidelines in Oncology (NCCN Guidelines®), review articles elaborating on guidelines recommendations, health services research, and case reports highlighting molecular insights in patient care. JNCCN is published by Harborside. Visit JNCCN.org. To inquire if you are eligible for a FREE subscription to JNCCN, visit NCCN.org/jnccn/subscribe. Follow JNCCN on Twitter @JNCCN.
About the National Comprehensive Cancer Network
The National Comprehensive Cancer Network® (NCCN®) is a not-for-profit alliance of leading cancer centers devoted to patient care, research, and education. NCCN is dedicated to improving and facilitating quality, effective, equitable, and accessible cancer care so all patients can live better lives. The NCCN Clinical Practice Guidelines in Oncology (NCCN Guidelines®) provide transparent, evidence-based, expert consensus recommendations for cancer treatment, prevention, and supportive services; they are the recognized standard for clinical direction and policy in cancer management and the most thorough and frequently-updated clinical practice guidelines available in any area of medicine. The NCCN Guidelines for Patients® provide expert cancer treatment information to inform and empower patients and caregivers, through support from the NCCN Foundation®. NCCN also advances continuing education, global initiatives, policy, and research collaboration and publication in oncology. Visit NCCN.org for more information.